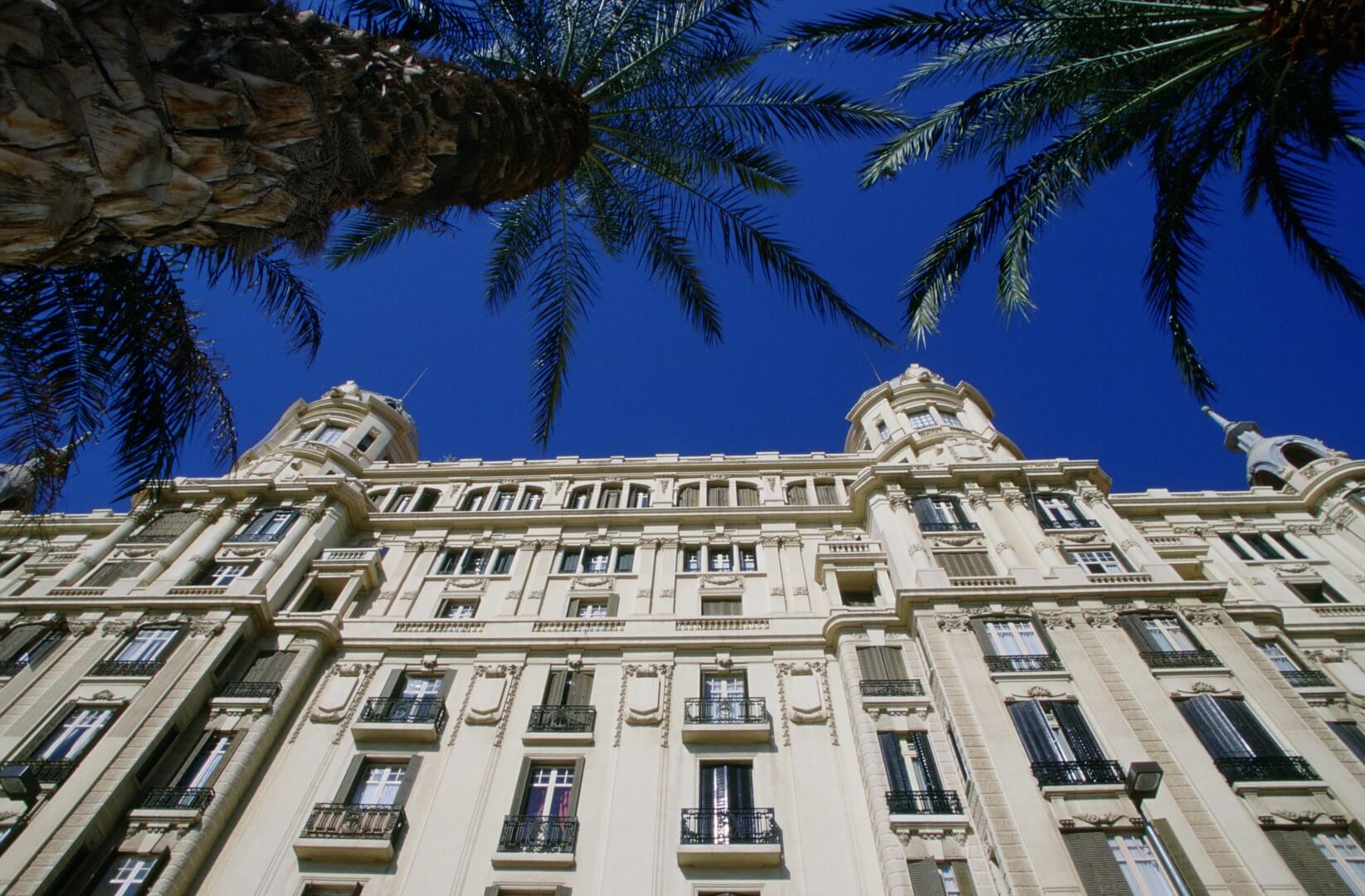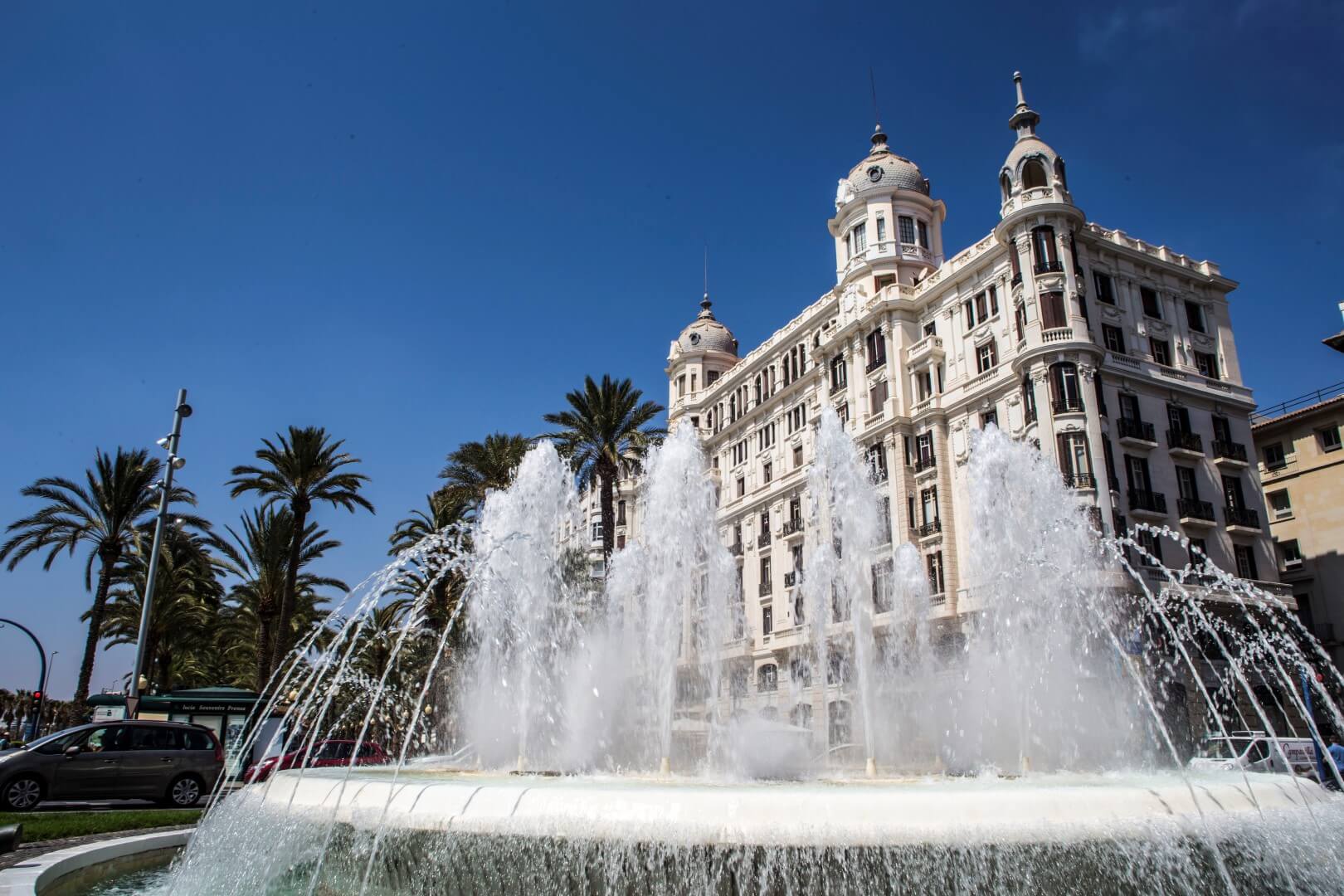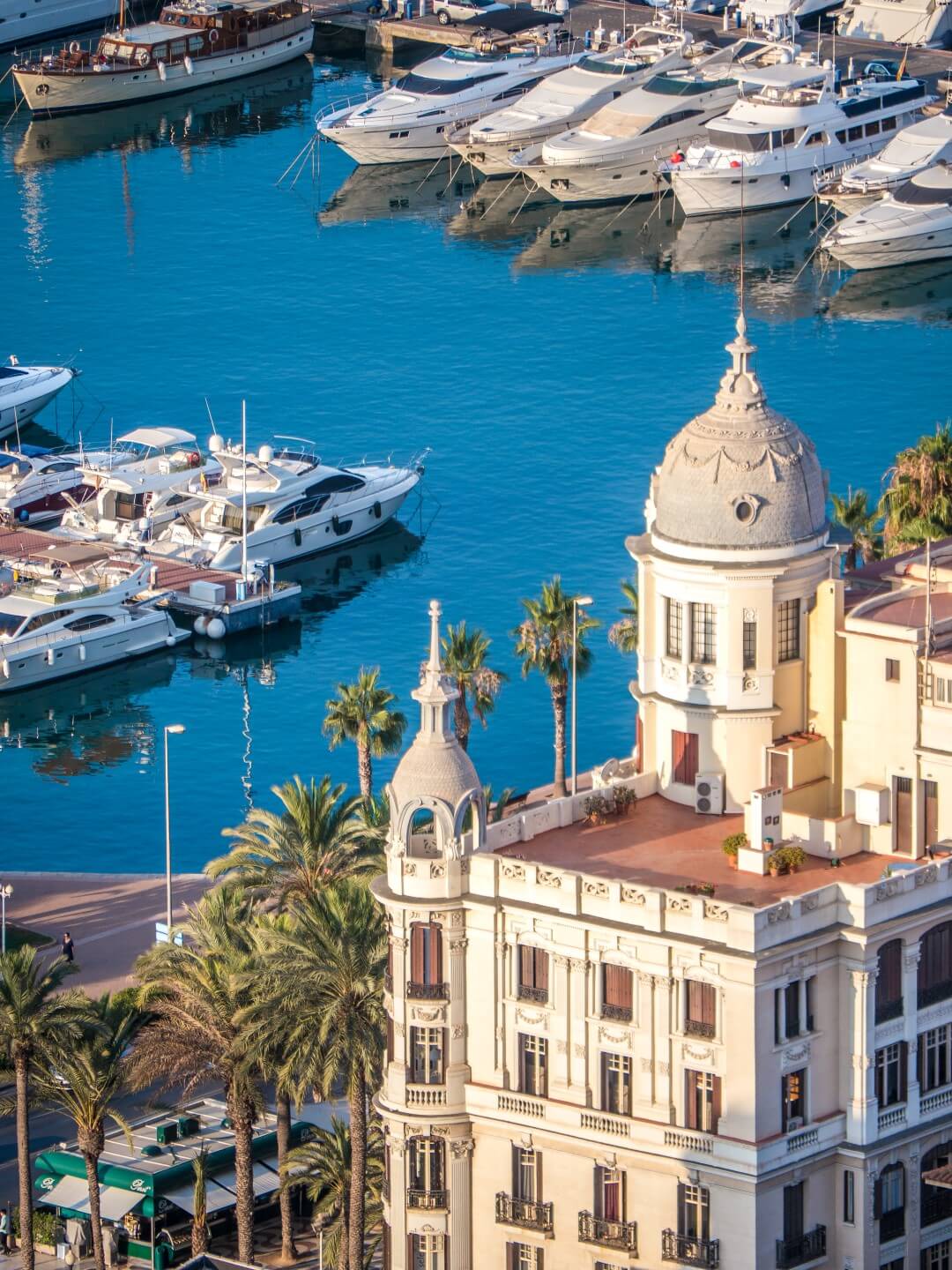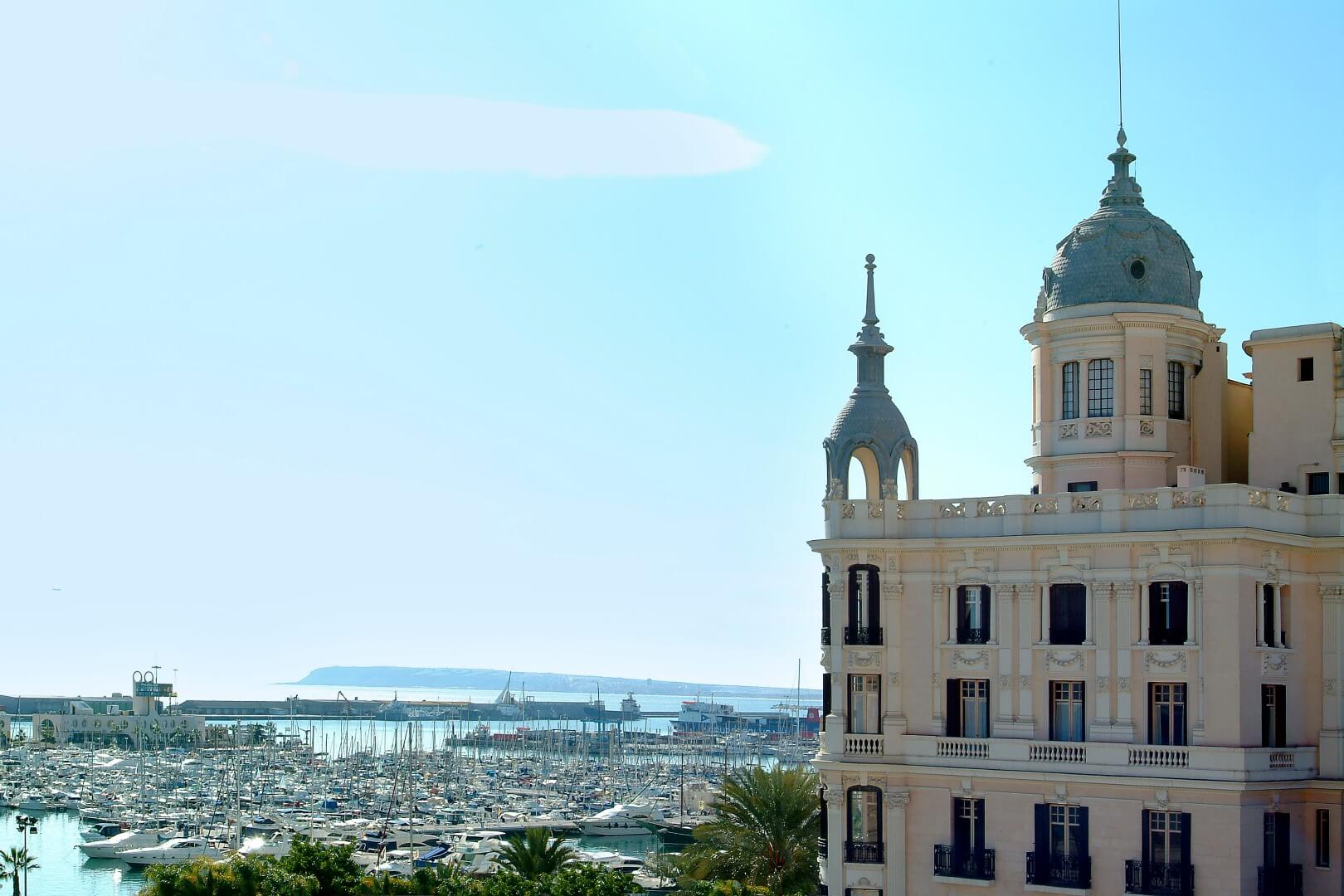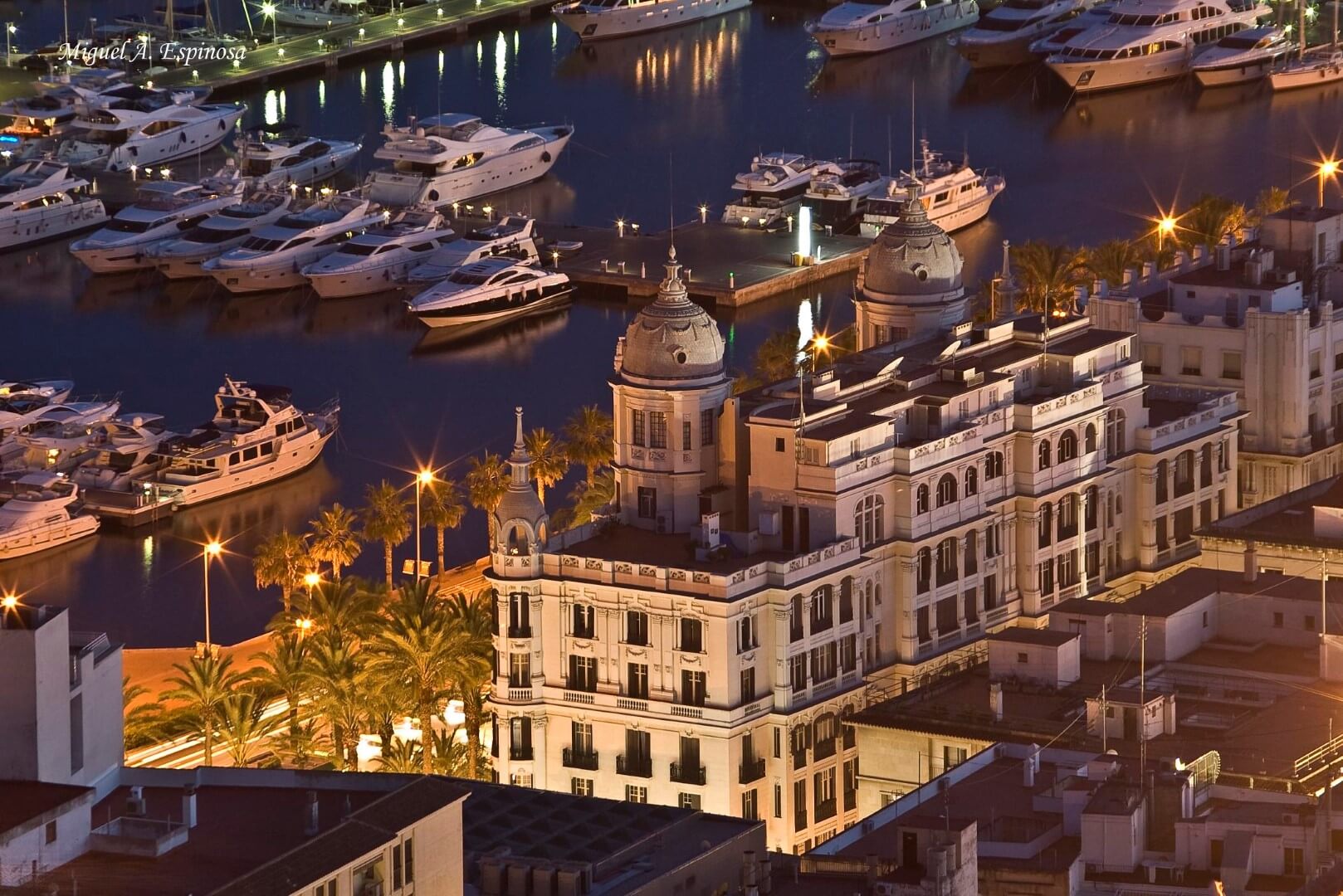 Casa Carbonell was built by a textile entrepreneur from Alcoy, Enrique Carbonell. Juan Vidal Ramos, a renowned local architect, was commissioned to carry out the work. The building was erected on the site of the Port's old market, on the Puerta del Mar square.
The main modernist facade with its domes and towers together with French-style decorative features show classical elements.
The building is at the start of the Paseo de la Explanada and is undoubtedly one of the most photographed buildings in Alicante due to its palatial look which epitomizes the aspirations of early twentieth century bourgeoisie. Today it houses private homes, offices and different businesses.
The Postiguet Beach and the Sports Marina are very close to Casa Carbonell.