All requests to shoot in Alicante city are processed via the Alicante Film Office. Alicante city's Department of Public Roads Occupation is the body ultimately responsible for authorizing and collecting the municipal fees applied to this type of activity in public spaces and/or in properties under municipal management.
The Alicante Film Office is in charge of coordinating and requesting all the necessary reports and services relating to the different municipal departments that are mandatory to obtain the filming permits.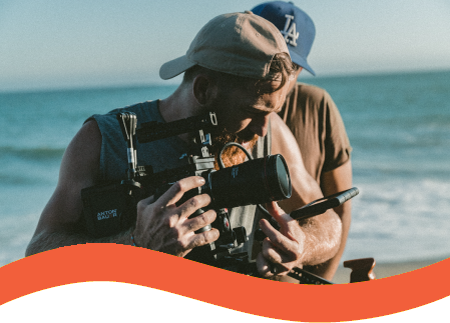 Documents and forms
A period of 30 days is necessary to process permits that require traffic interruptions and/or reservations of parking spaces for vehicles. This is because a report by Alicante's City Council Department of Safety and Traffic is mandatory.
The forms to request permission for filming in Alicante city can be sent through this web page.

In accordance with Data Protection Legislation, Regulation (EU) 20161679 of 27 April 2016, we inform you that your personal data will be processed, under the responsibility of the Municipal Tourist Board, in order to implement or answer your request appropriately.
• The data will be processed exercising the powers attributed to the Municipal Tourist Board by Law 7/1985 of 2 April, Regulator of the Basis of the Local Regime, and by Law 39/2015 of 1 October, Common Administrative Procedure of Public Administrations, and will not be ceded to third parties, except in the case of legal obligation of assignment to other organisms.
• By means of a request addressed to the Municipal Tourist Board, you may exercise your rights of data access, rectification, deletion and portability as well as limitation or opposition to its processing.
• Additional information: You can consult additional and detailed information on Data Protection on our website:
https://www.alicantefilmoffice.com/en/privacy-policy/