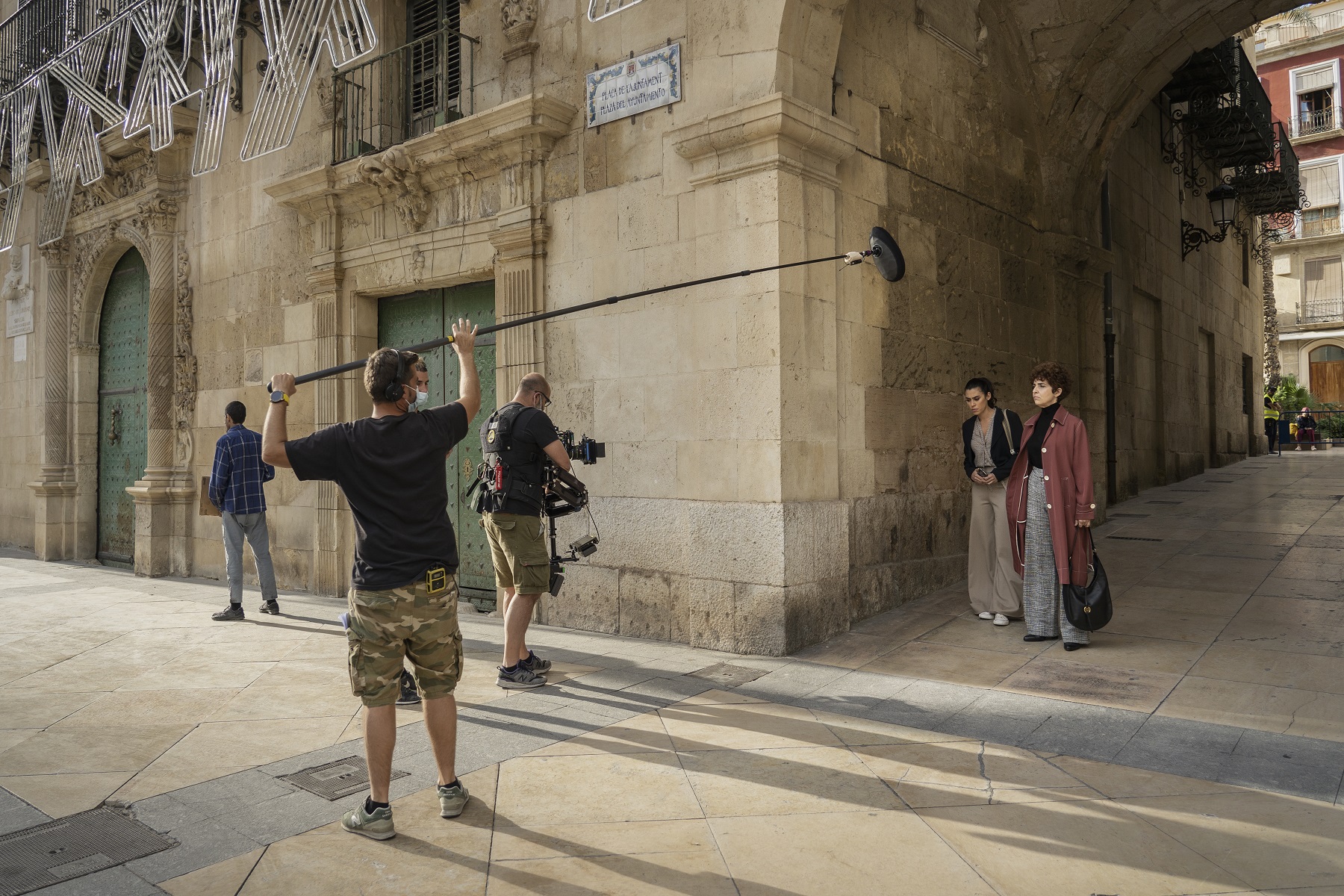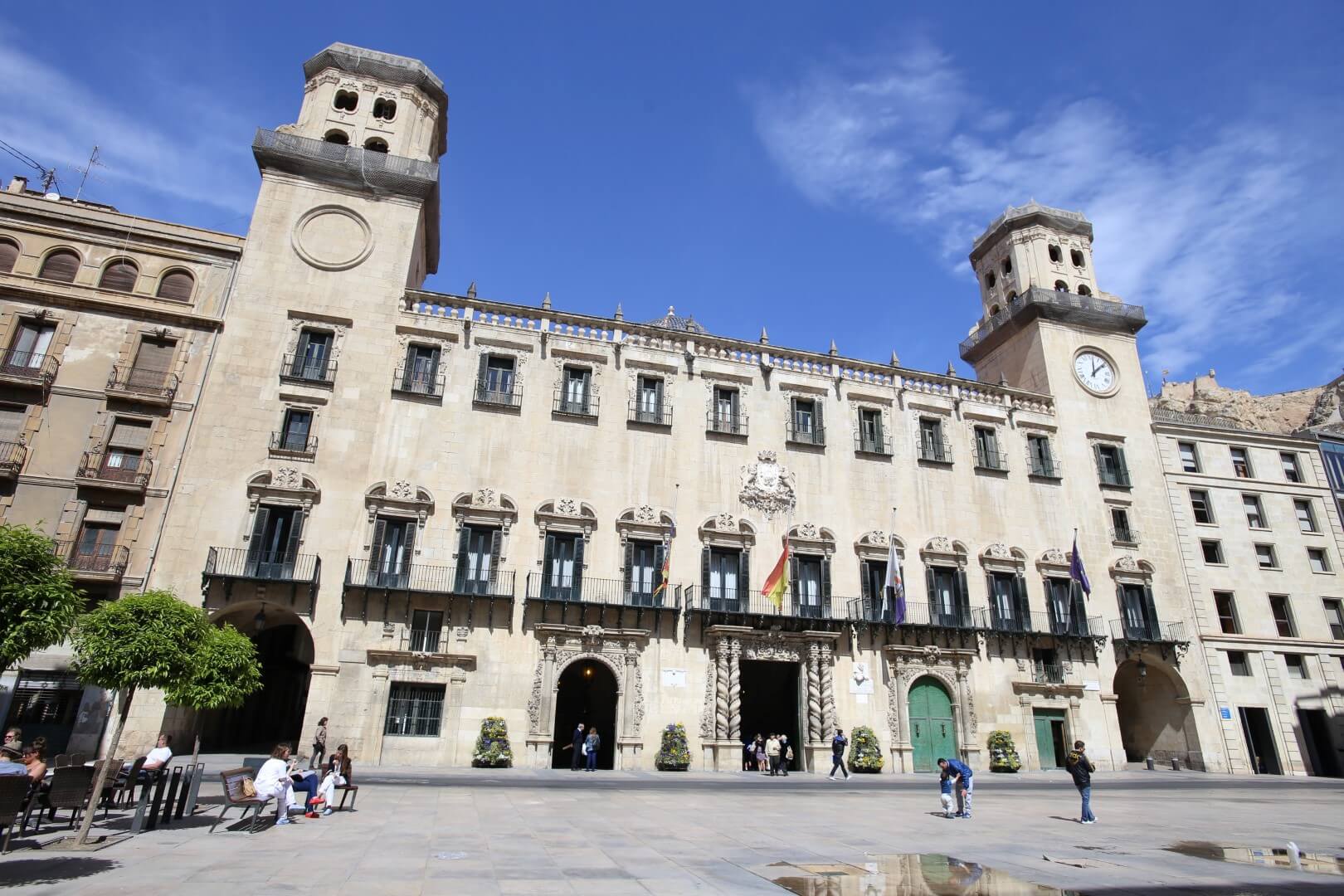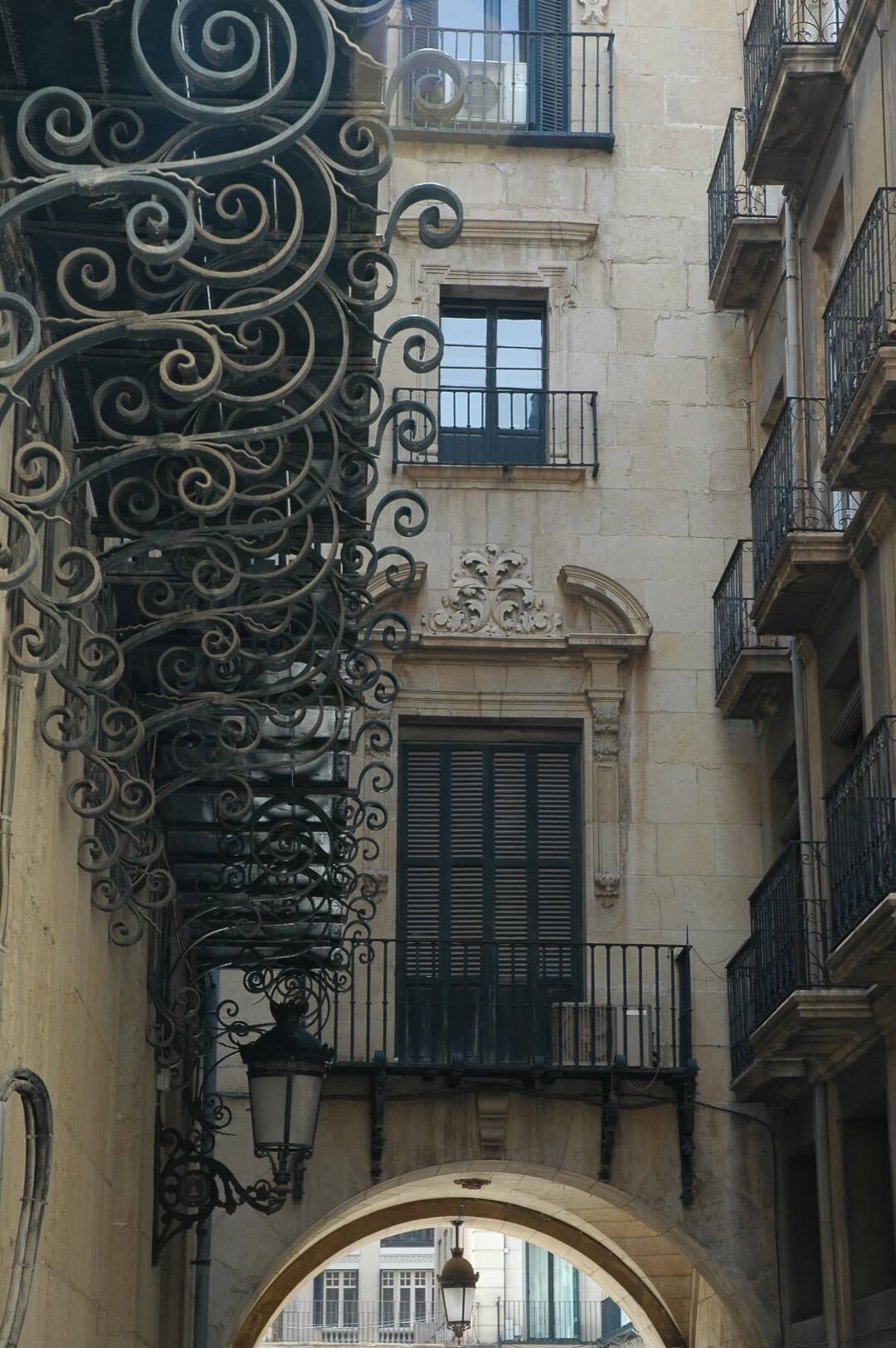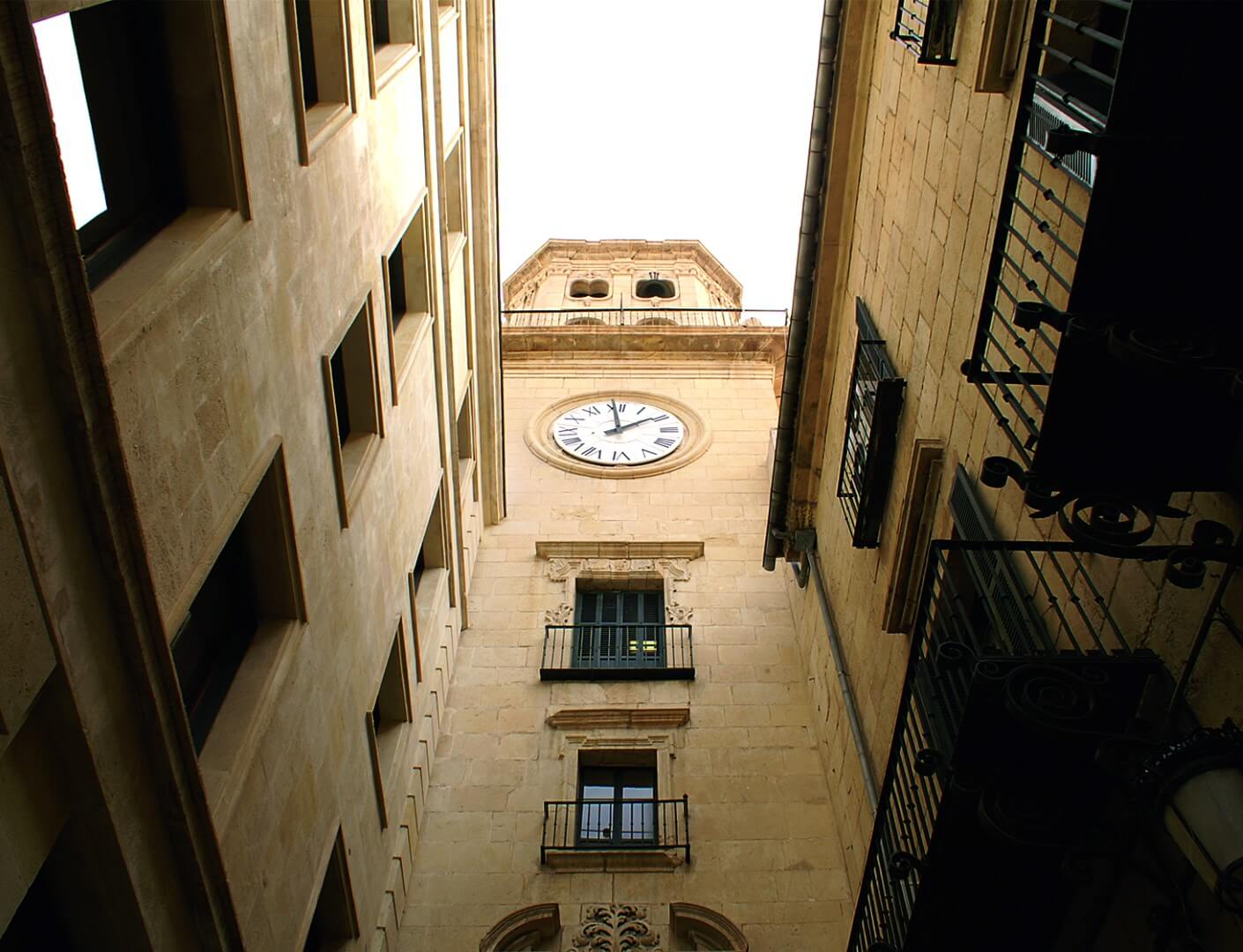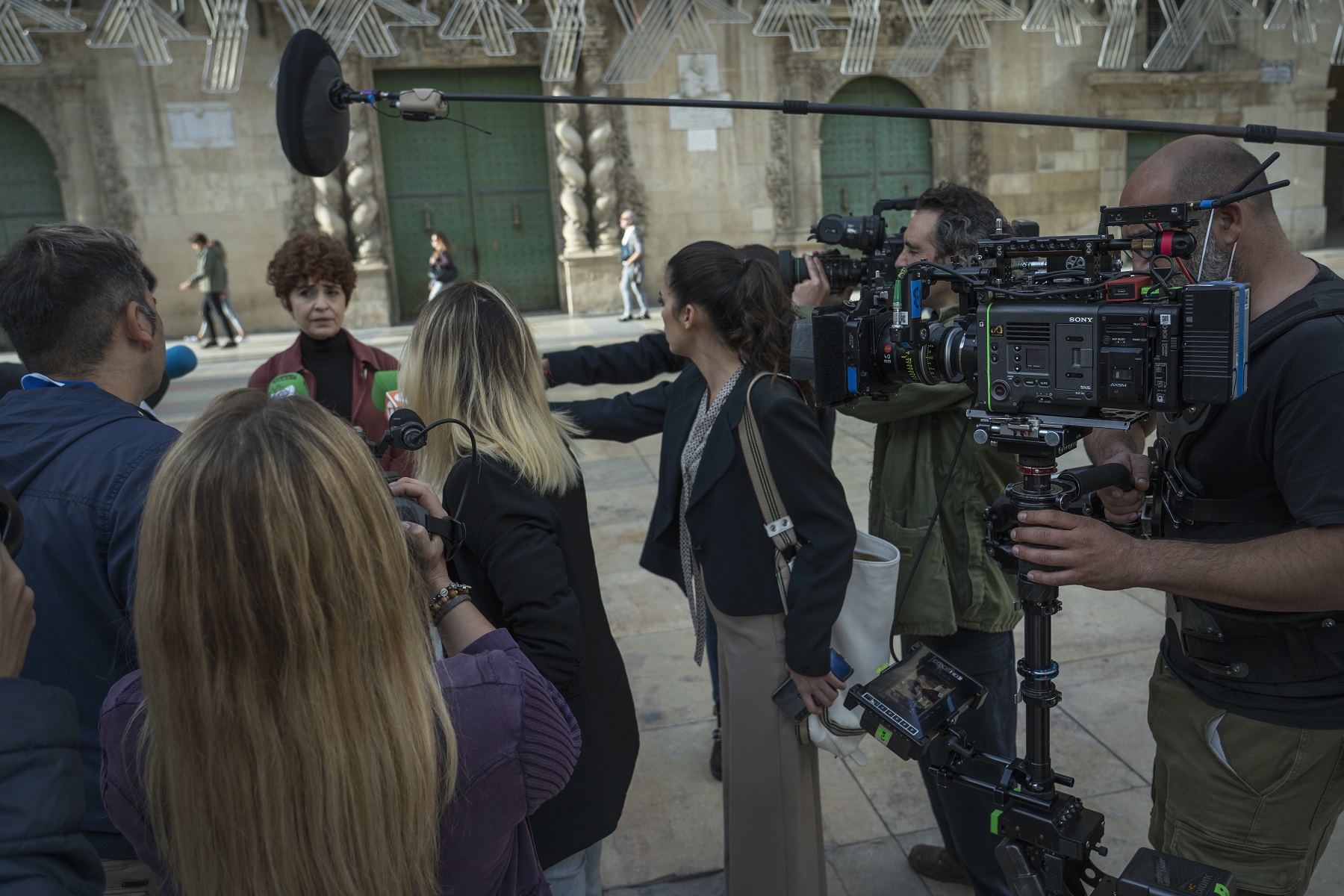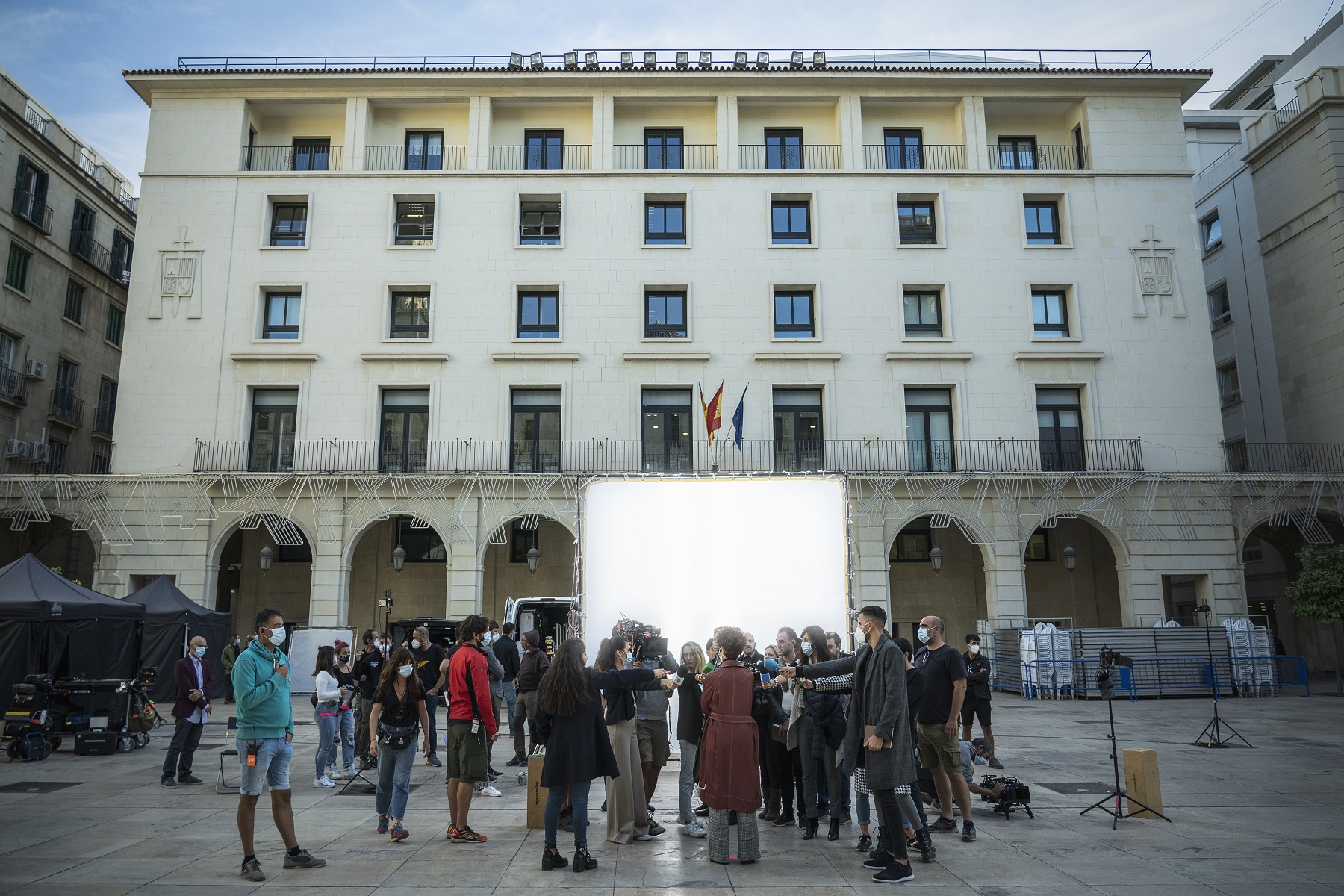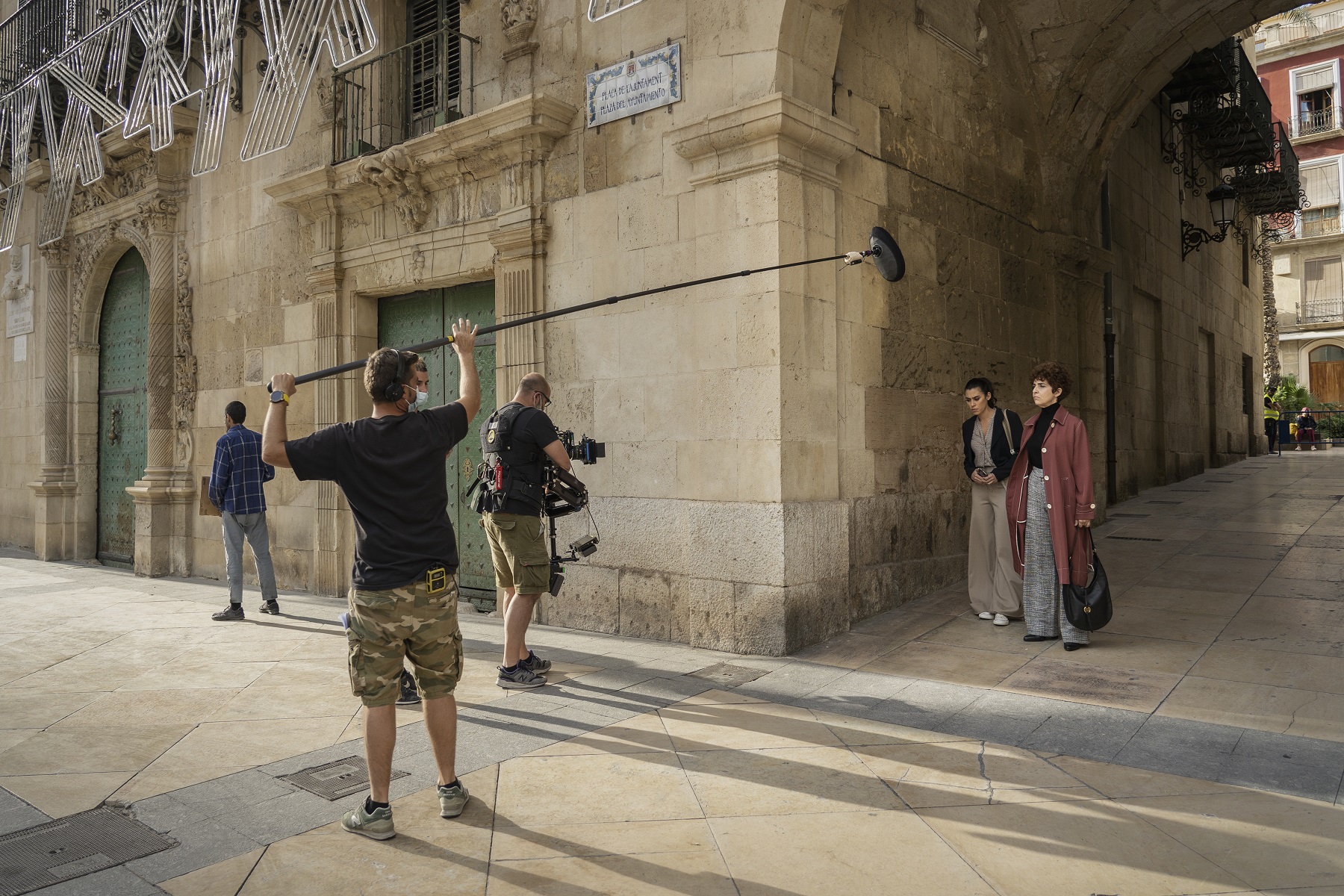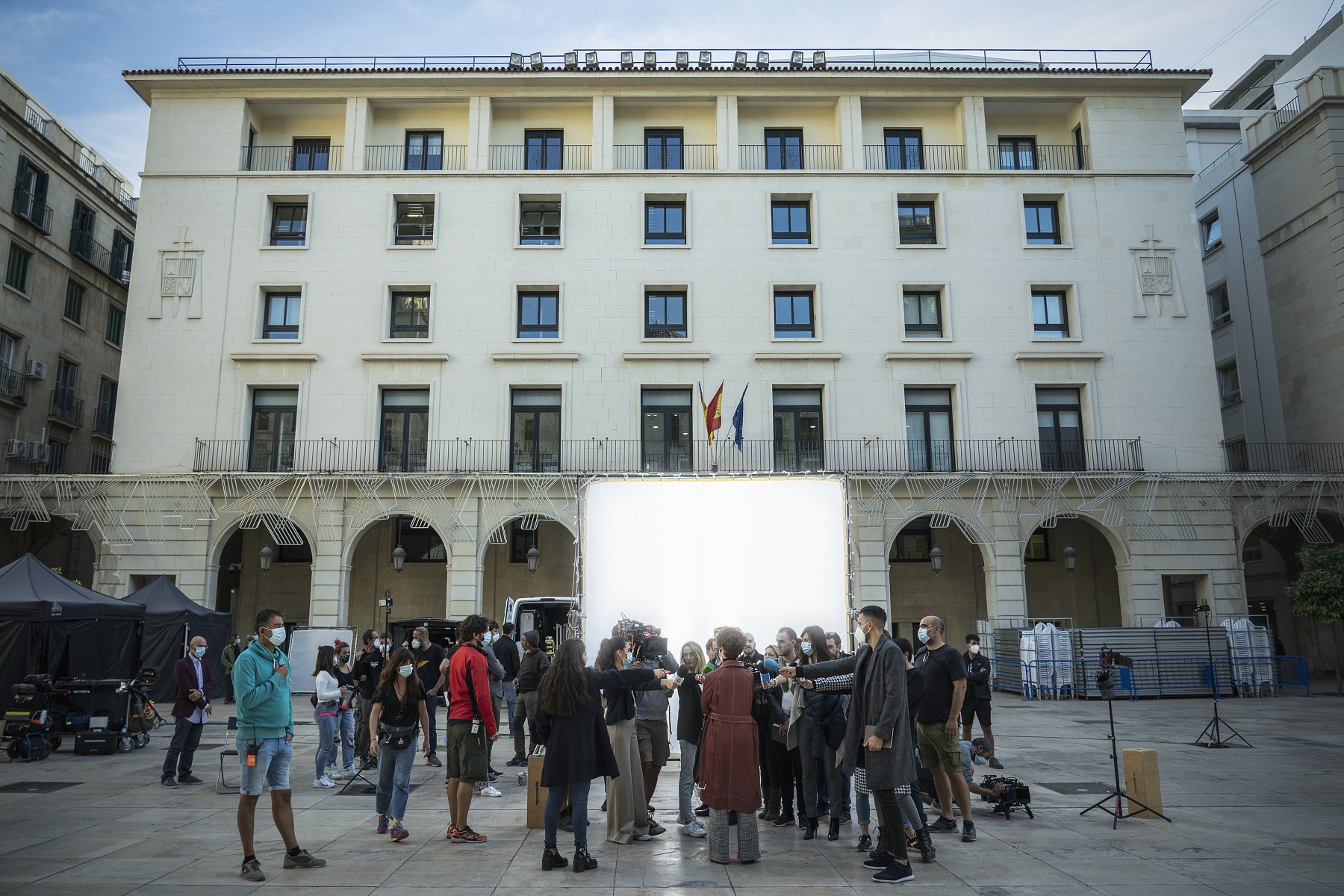 The Town Hall is an eighteenth century baroque civil architectural work built by the architect Lorenzo Chápuli on the site of the former City Hall. The main facade presents decorative features such as the Solomonic columns and two towers.
Elegant, red marble stairs lead to the Isabelline style Blue Room on the top floor, the Plenary Room and a chapel where masses can be celebrated.
The Town Hall has a minimalist-looking annex building, which houses the archaeological remains of the medieval city of Alicante on the ground floor. The structure of the building is made of cement and iron and can be viewed both from the inside and outside. The top floor of the annex building also includes a grand, avant-garde looking glazed terrace with views of Santa Barbara Castle.
Please do not hesitate to contact us for any further details on this building.