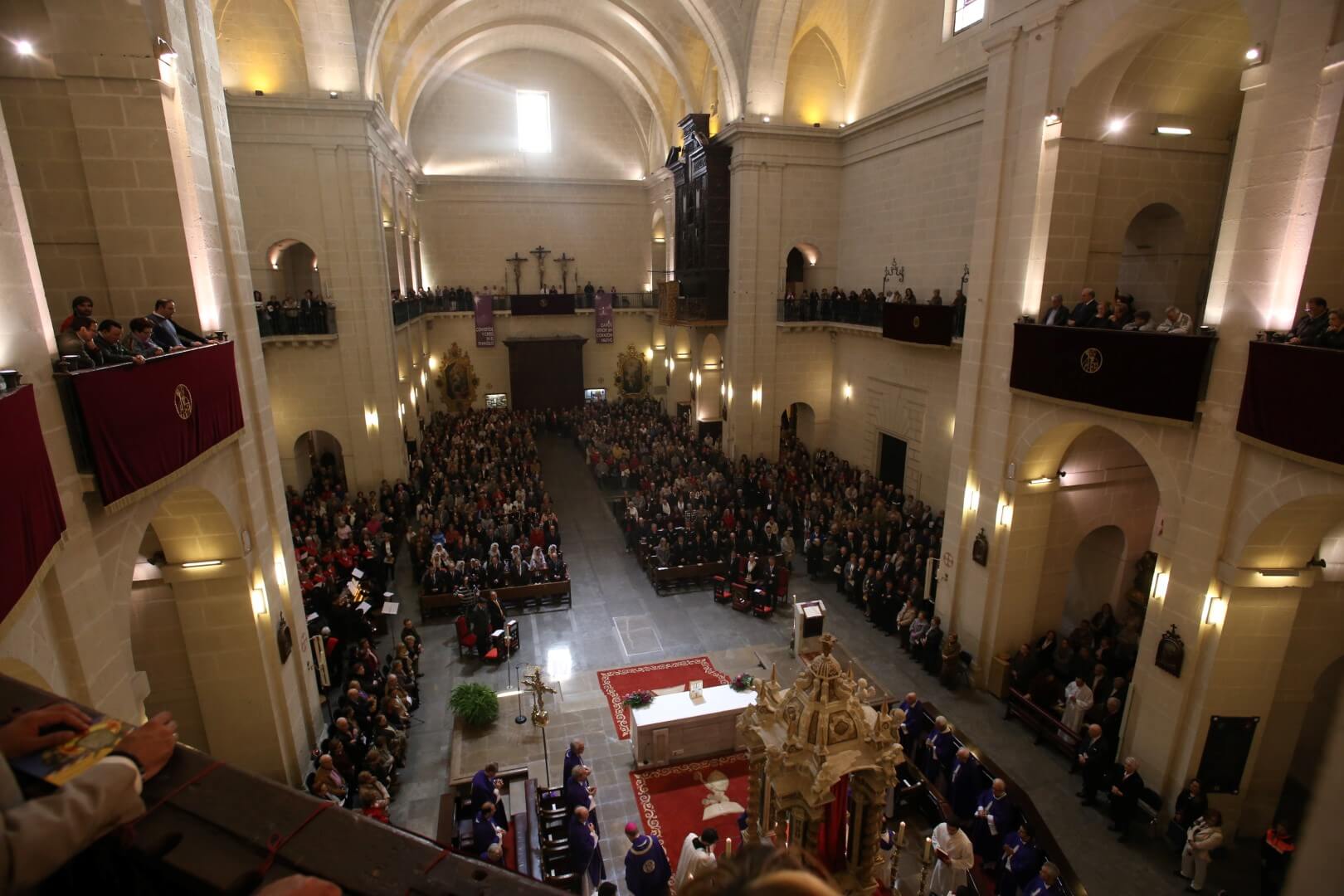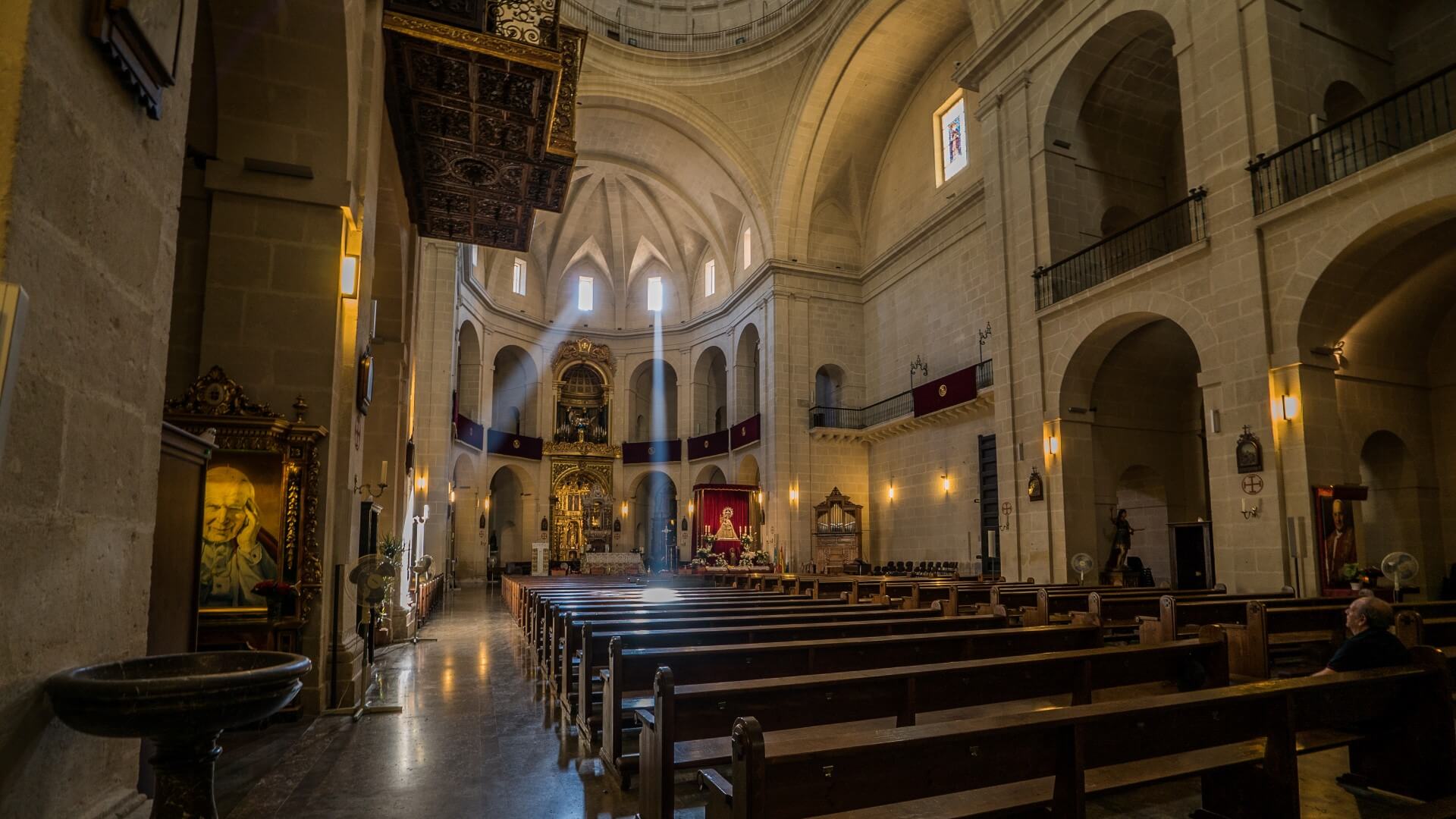 Co-Cathedral of San Nicolas

The building of the Co-Cathedral of San Nicolas started in 1600, on the site of a former construction. The cathedral is Herrerian Renaissance style and is located in Alicante's old town.
The church has a Latin cross layout. Inside, the fifteenth century cloister with two baroque doors, the altar and the 45-meter high blue dome stand out. The Communion Chapel, below the dome, is regarded as one of the finest illustrations of Spanish Baroque.
The interior was recently restored to celebrate the exhibition "La Luz de las Imágenes" in Alicante city, whose mission is to recover and disseminate Valencian artistic heritage.
Alicante's Town Hall and the picturesque neighbourhoods of Santa Cruz and San Roque are very close to the Co-Cathedral of San Nicolas.