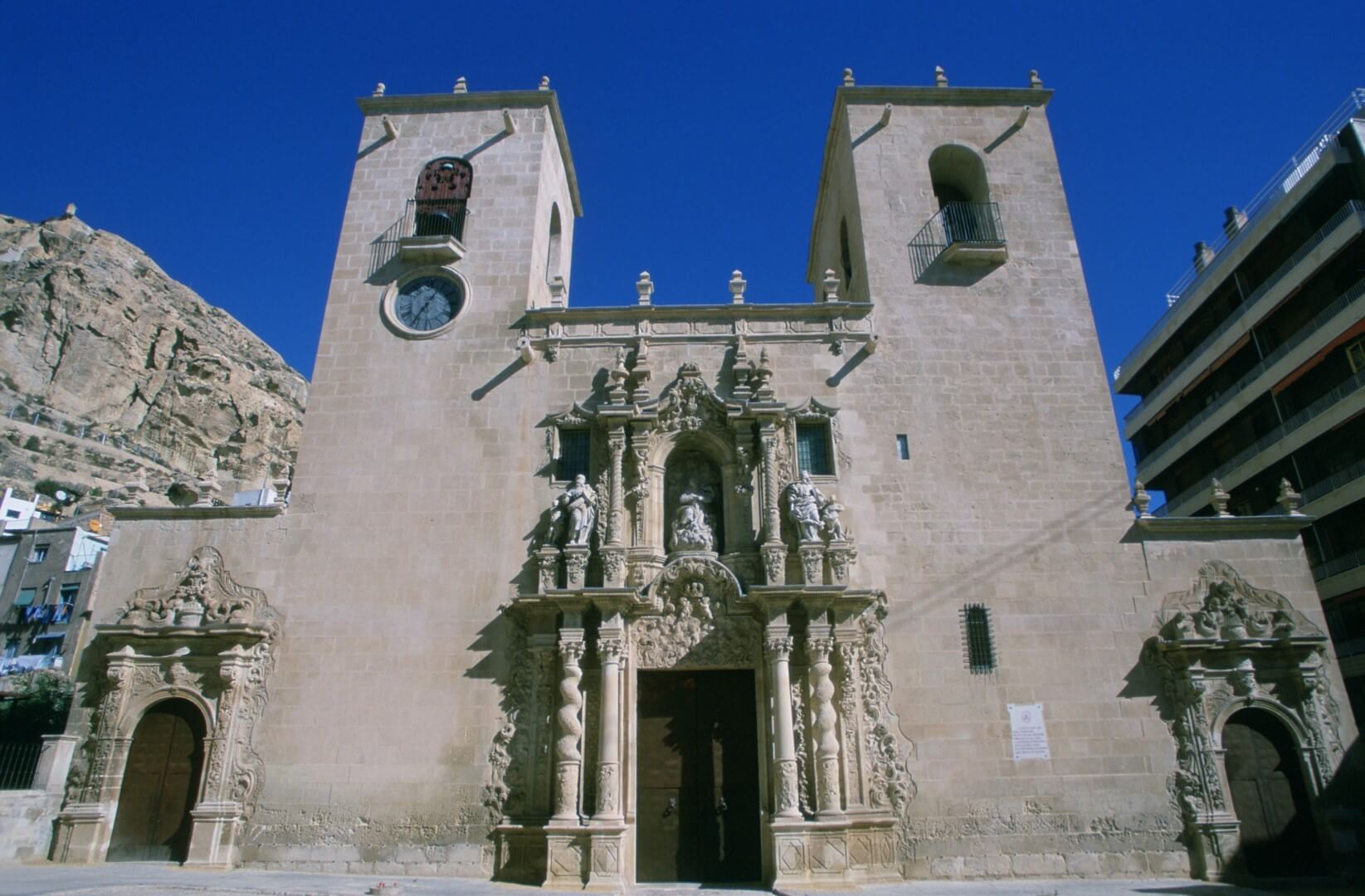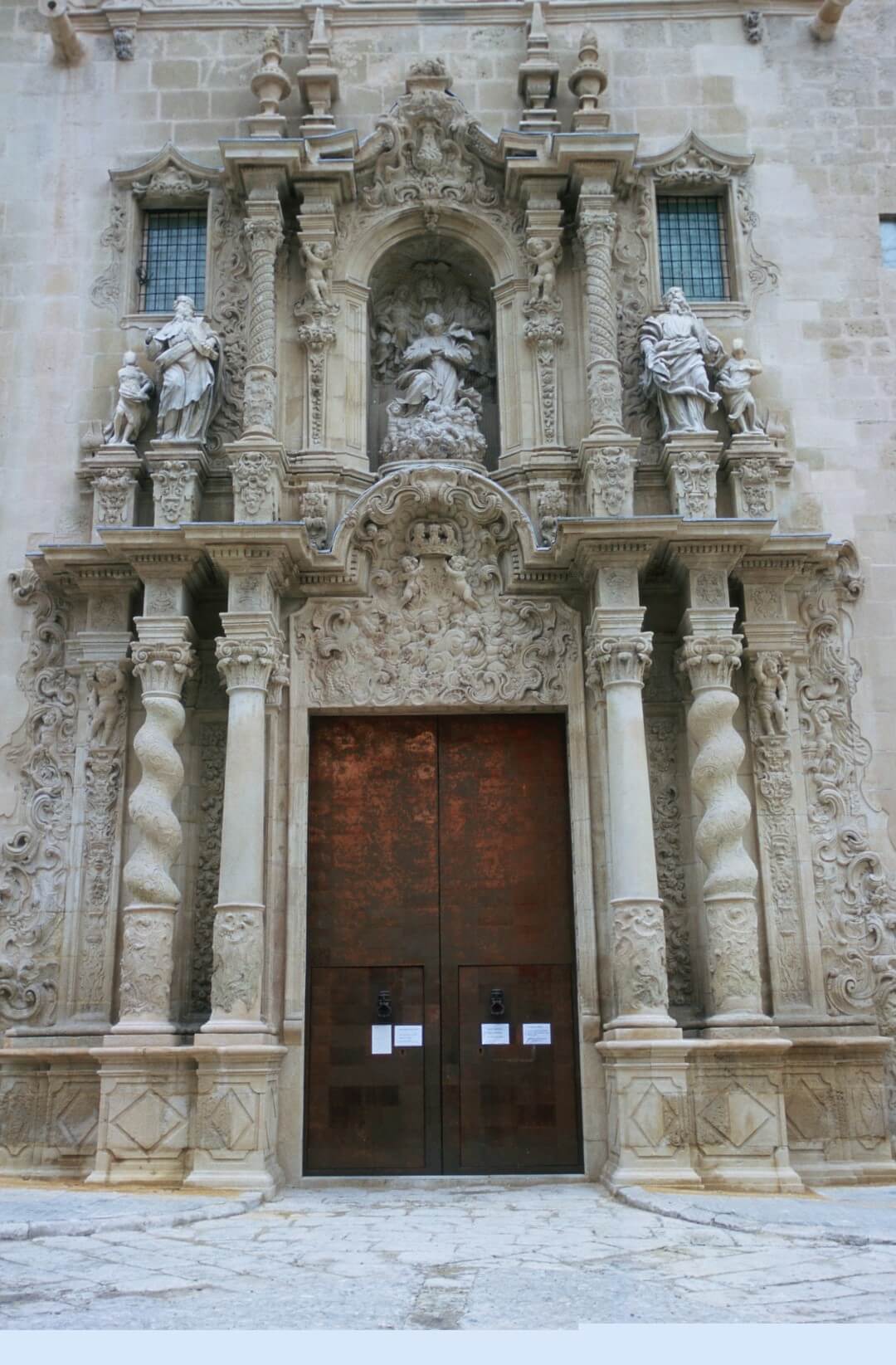 The Santa María Basilica dates back to the fourteenth century and is Alicante city's oldest religious building. It consists of a single nave, no transept and side chapels between the buttresses.
The Santa Maria Basilica had to be rebuilt after a fire in the fifteenth century, which explains its baroque façade crowned by two asymmetrical towers built in the fourteenth and eighteenth centuries.
The façade of this magnificent religious building pictures an image of the Virgin by the sculptor Juan Bautista Borja. Inside, among other elements, the eighteenth-century Rococo altar and the Baptism, Immaculate Conception and Communion chapels are worthy of note. A huge sixteenth century baptismal font and a 1653 Valencian Baroque organ can be found in the Chapter House.
The Museum of Contemporary Art – MACA is next to the Santa Maria Basilica. The Santísima Faz Square and Alicante's Town Hall are both very close.