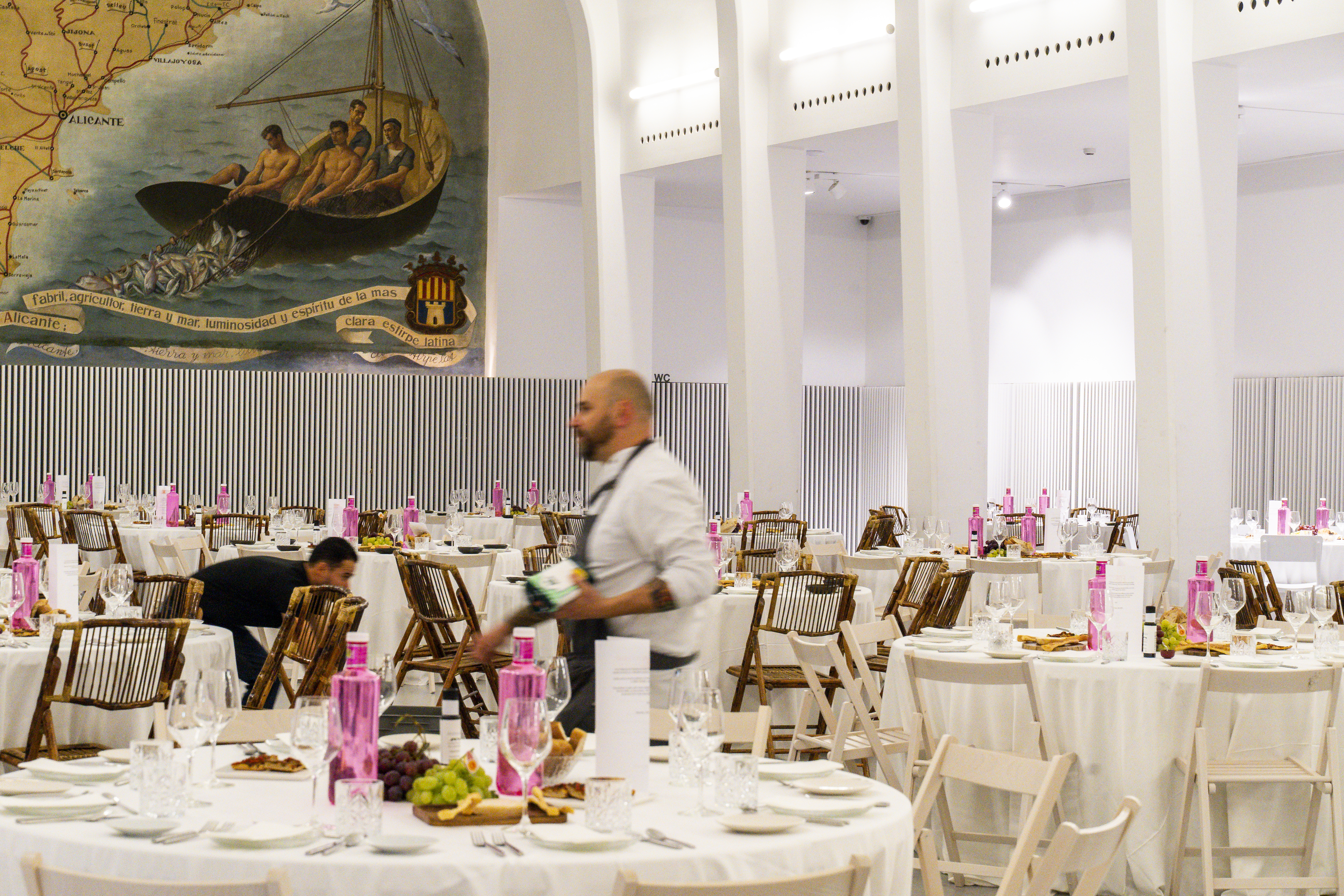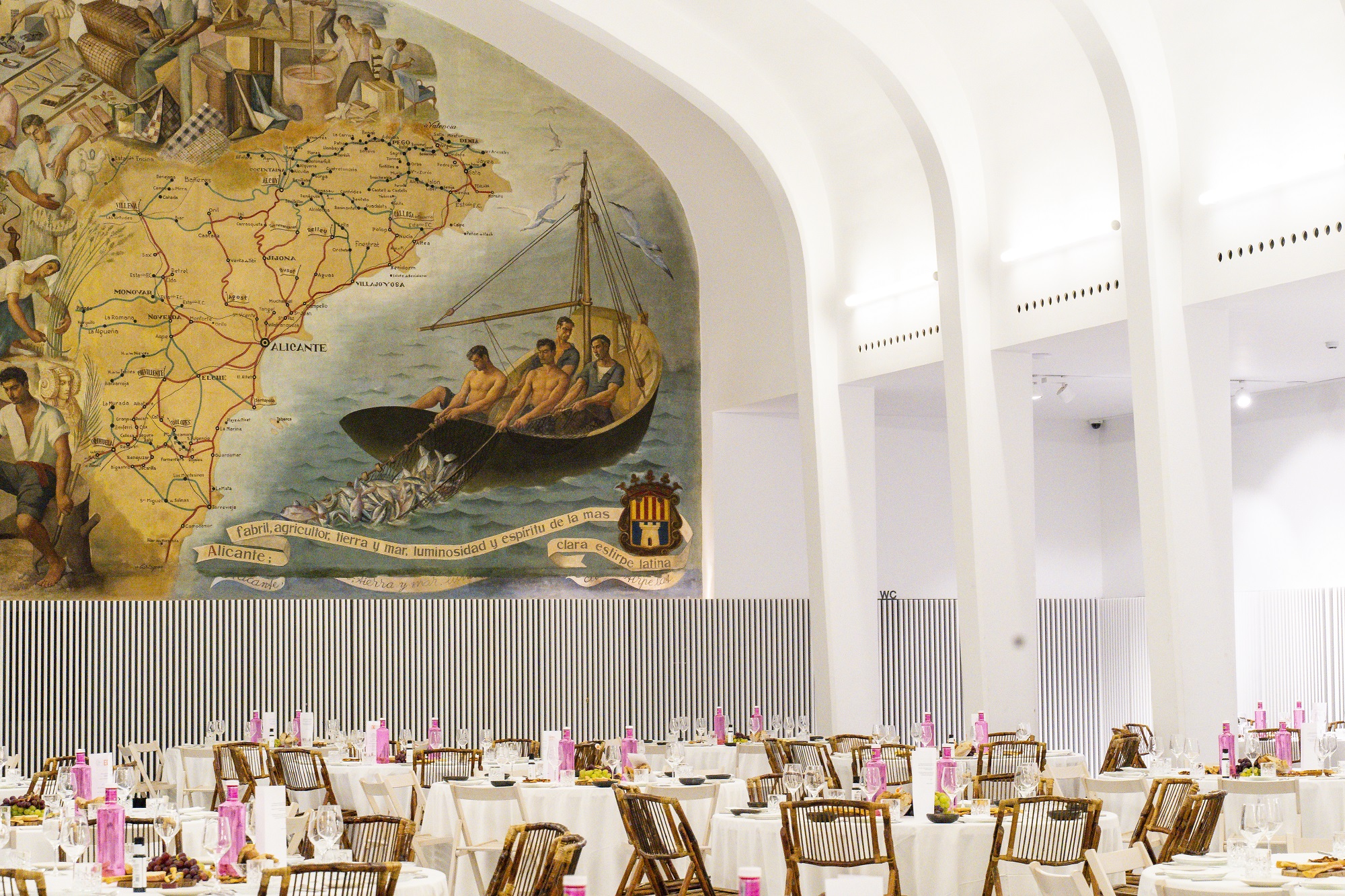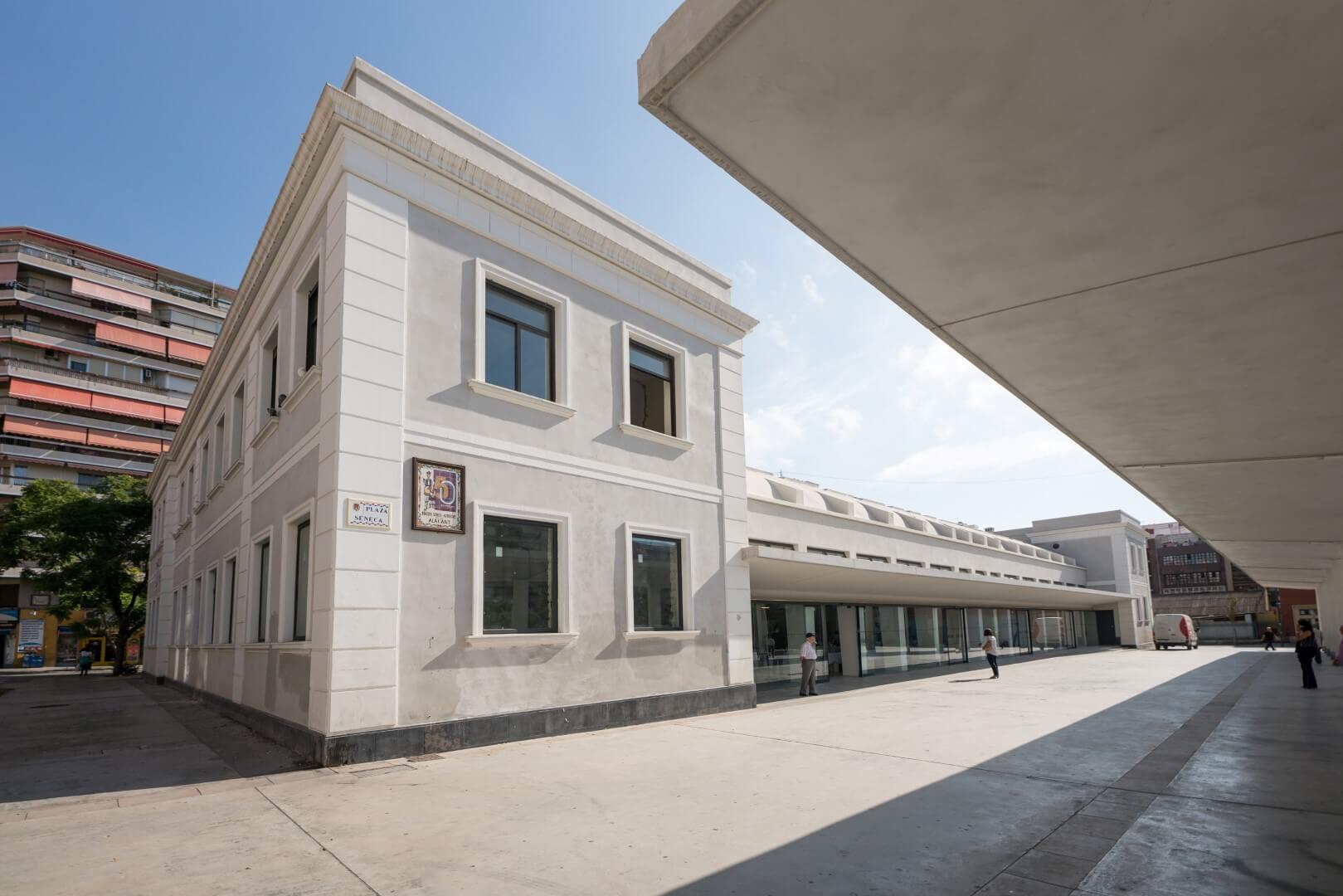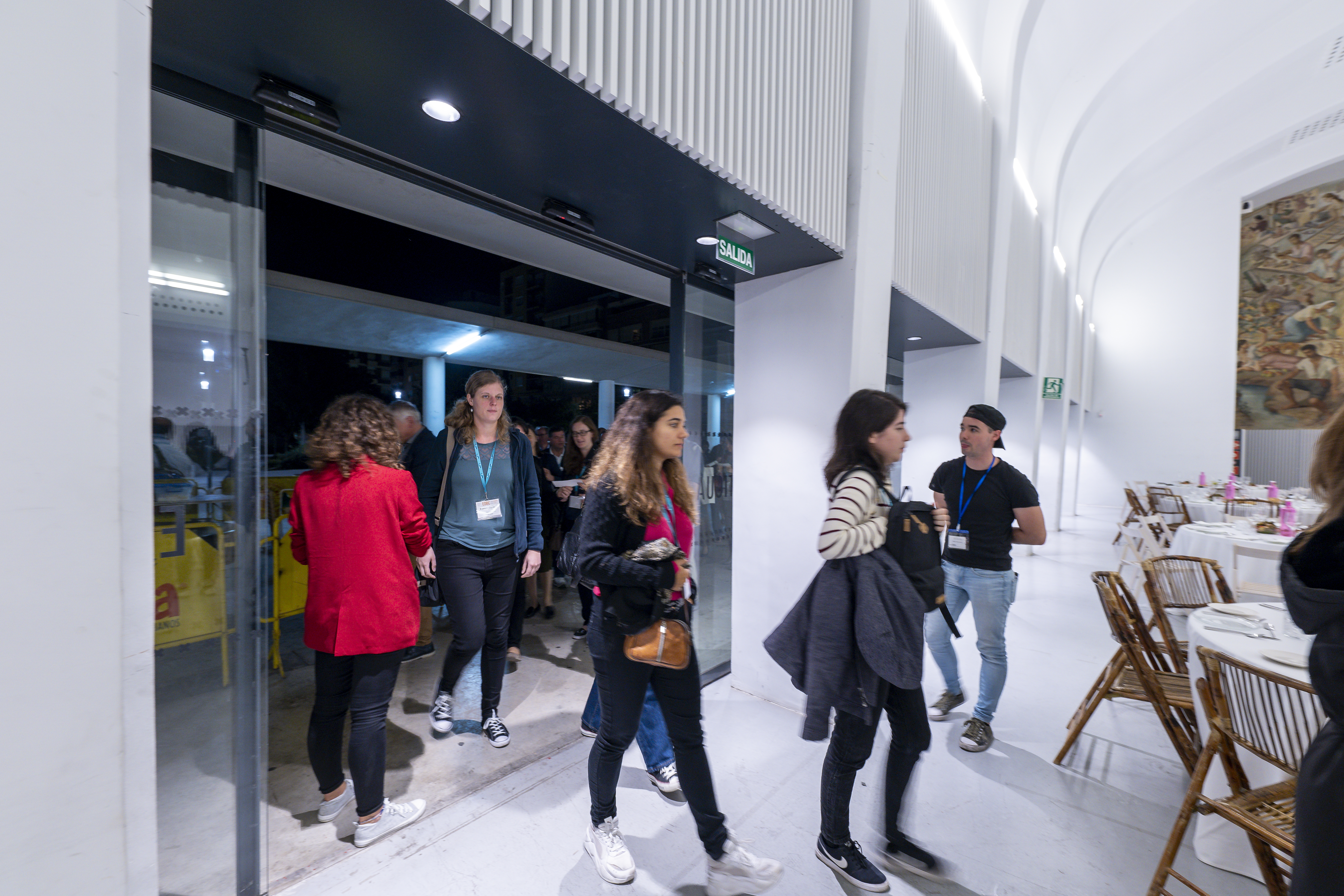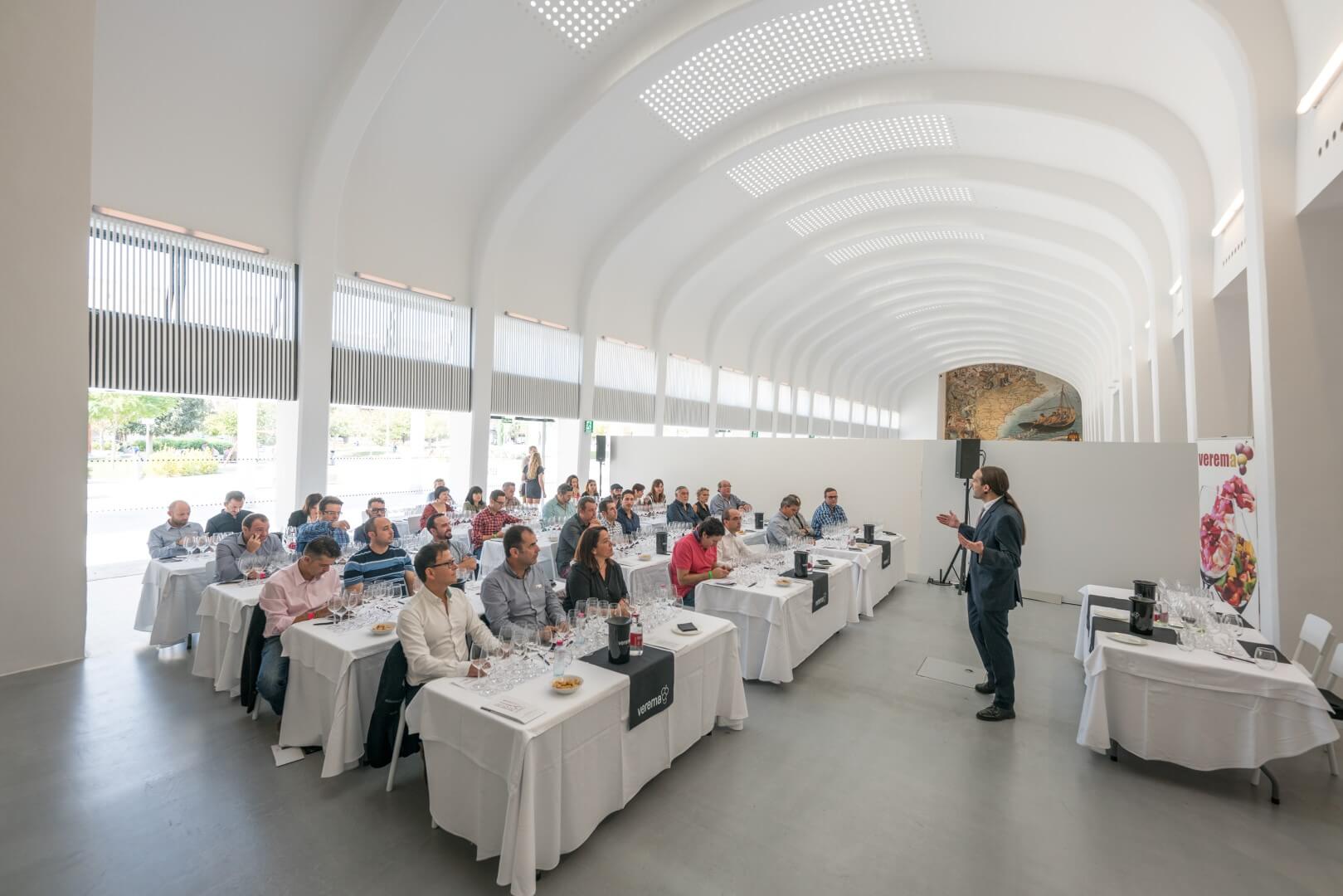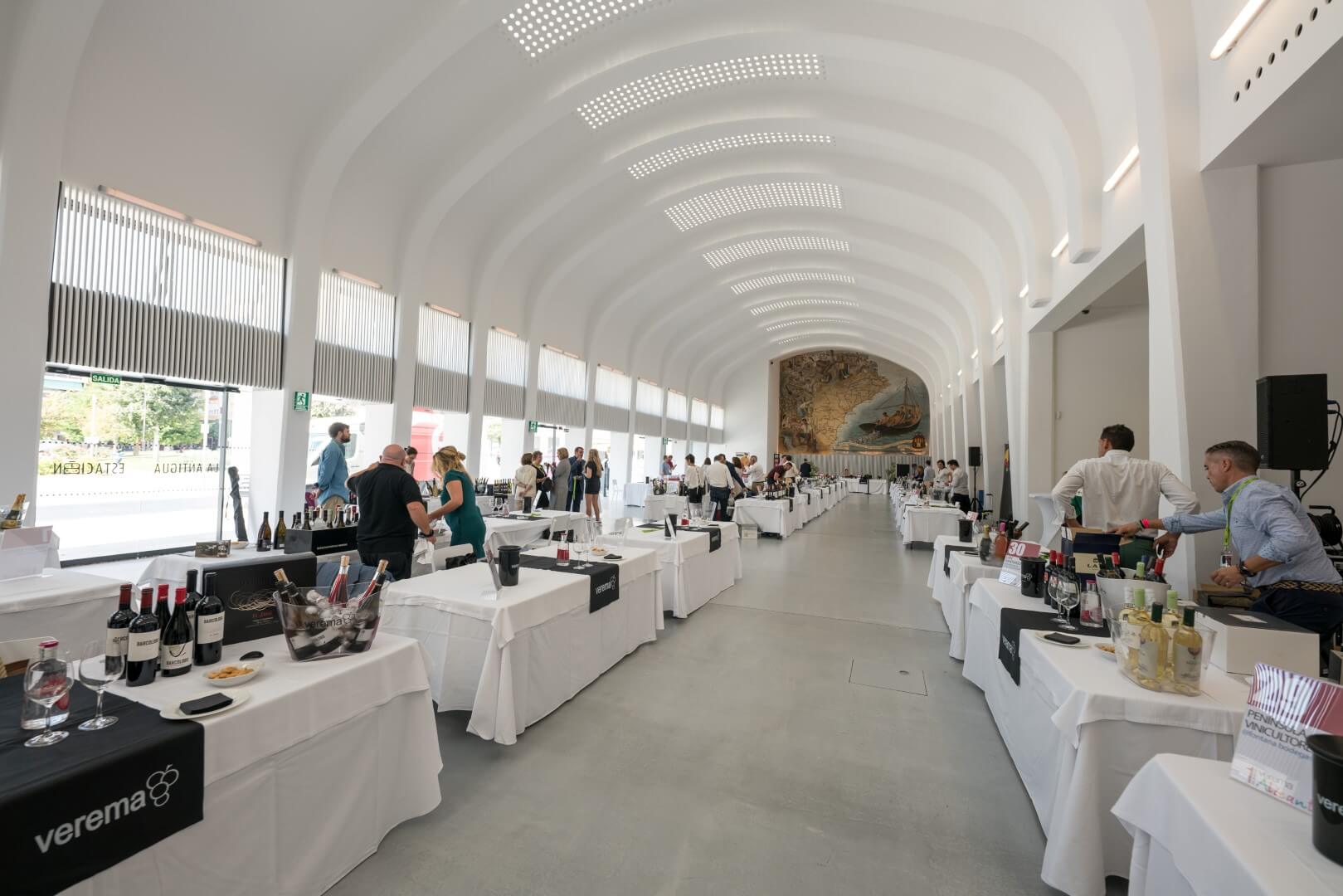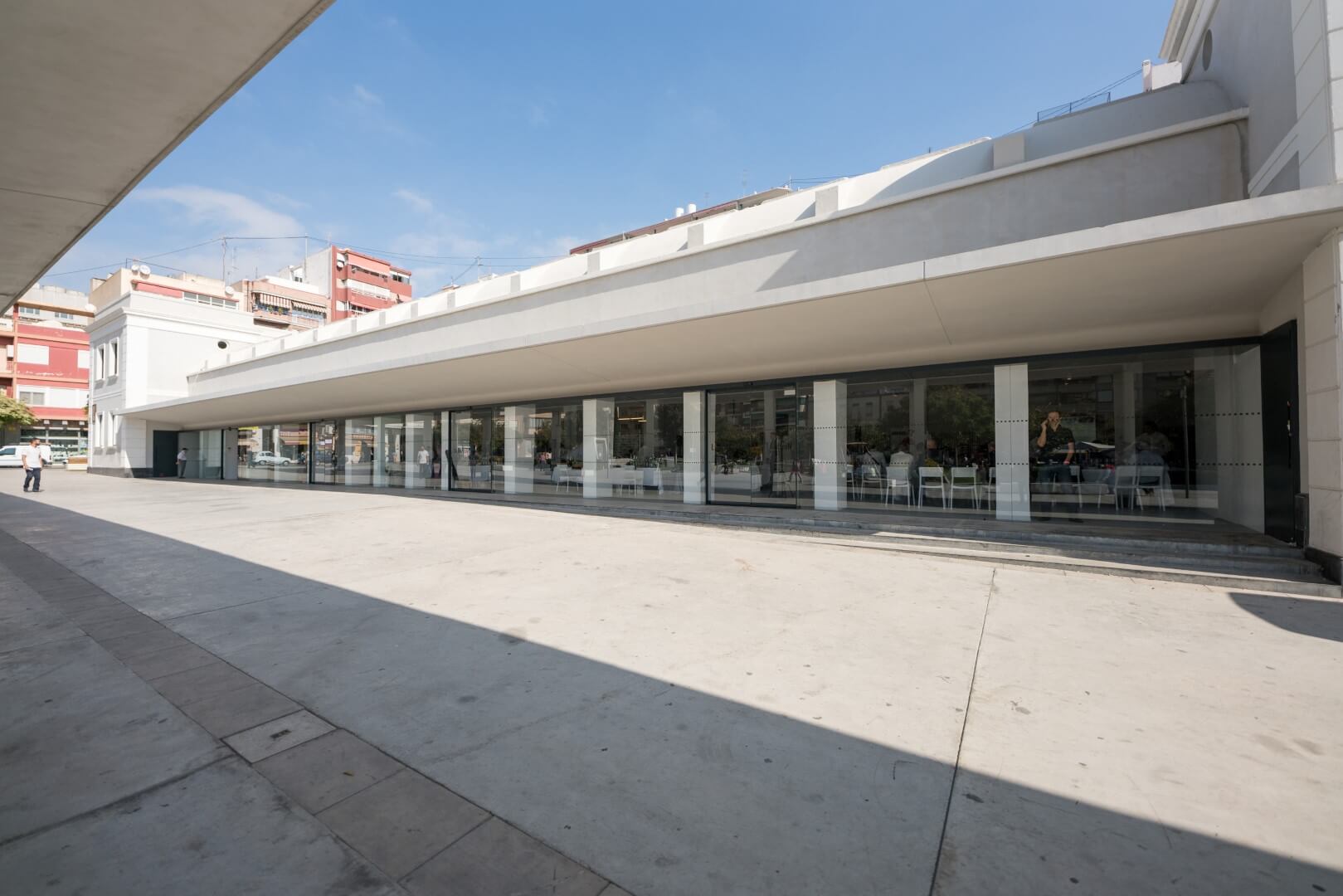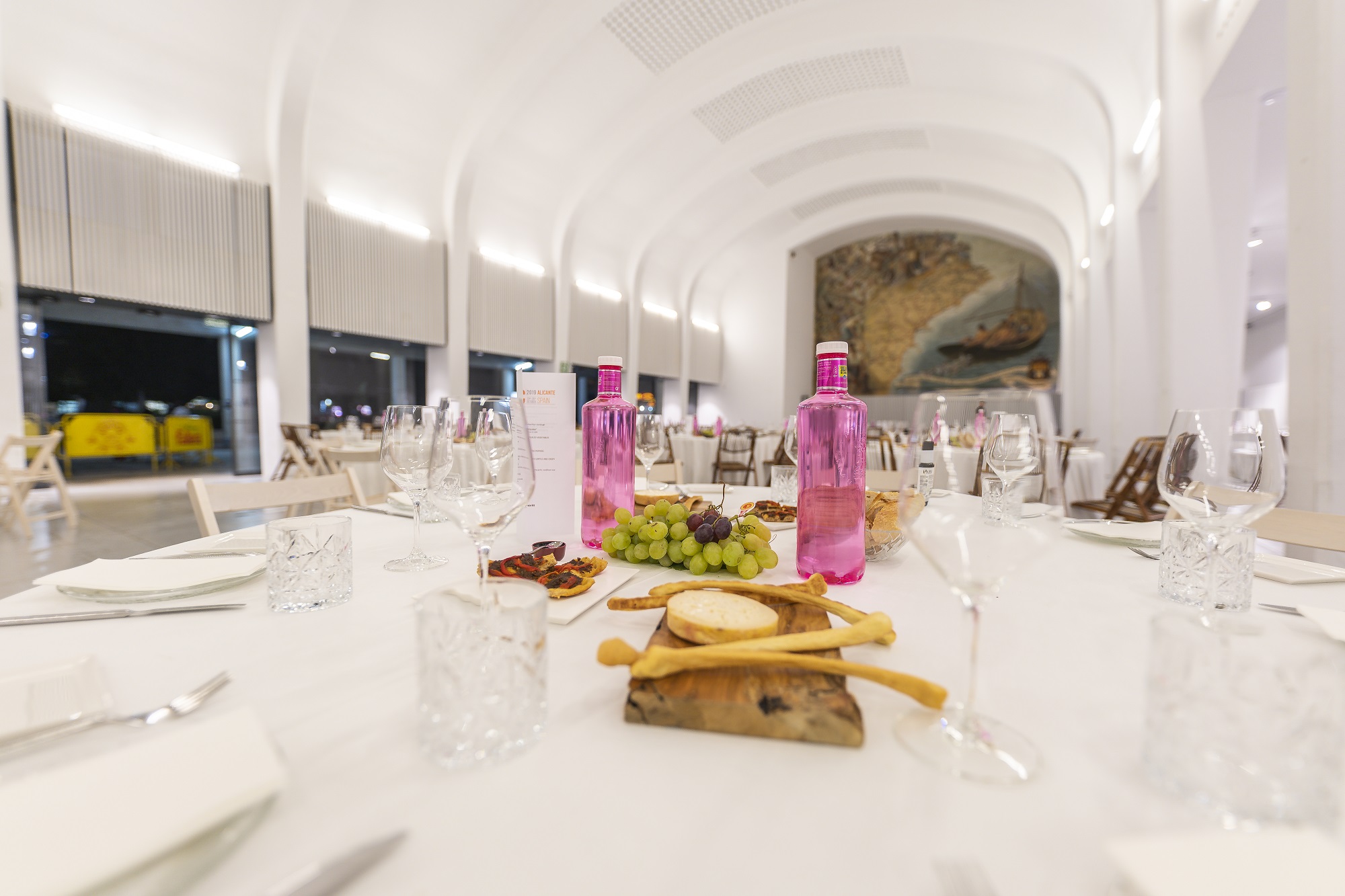 Alicante's former bus station is now called Seneca Hall. It has been turned into a singular and multifunctional location with a minimalist design, and 550 m2 of completely open space and high ceilings.
Inside, one can admire the murals painted in 1949 by the Alicante artist Gastón Castelló. This space currently hosts all kinds of events and provides all the necessary facilities to film comfortably.
The building is situated on the square of the same name which also houses a Civil War air-raid shelter.