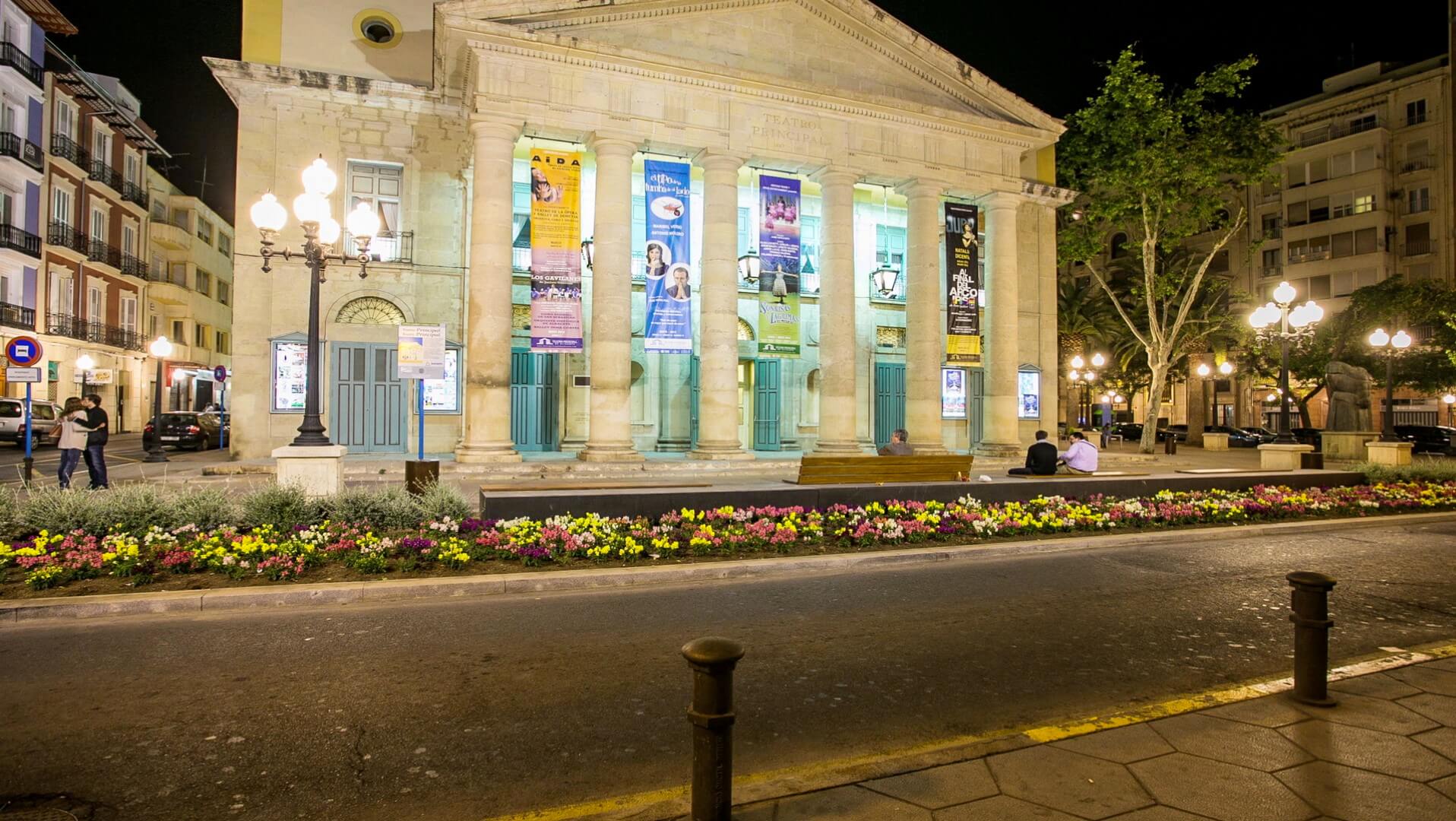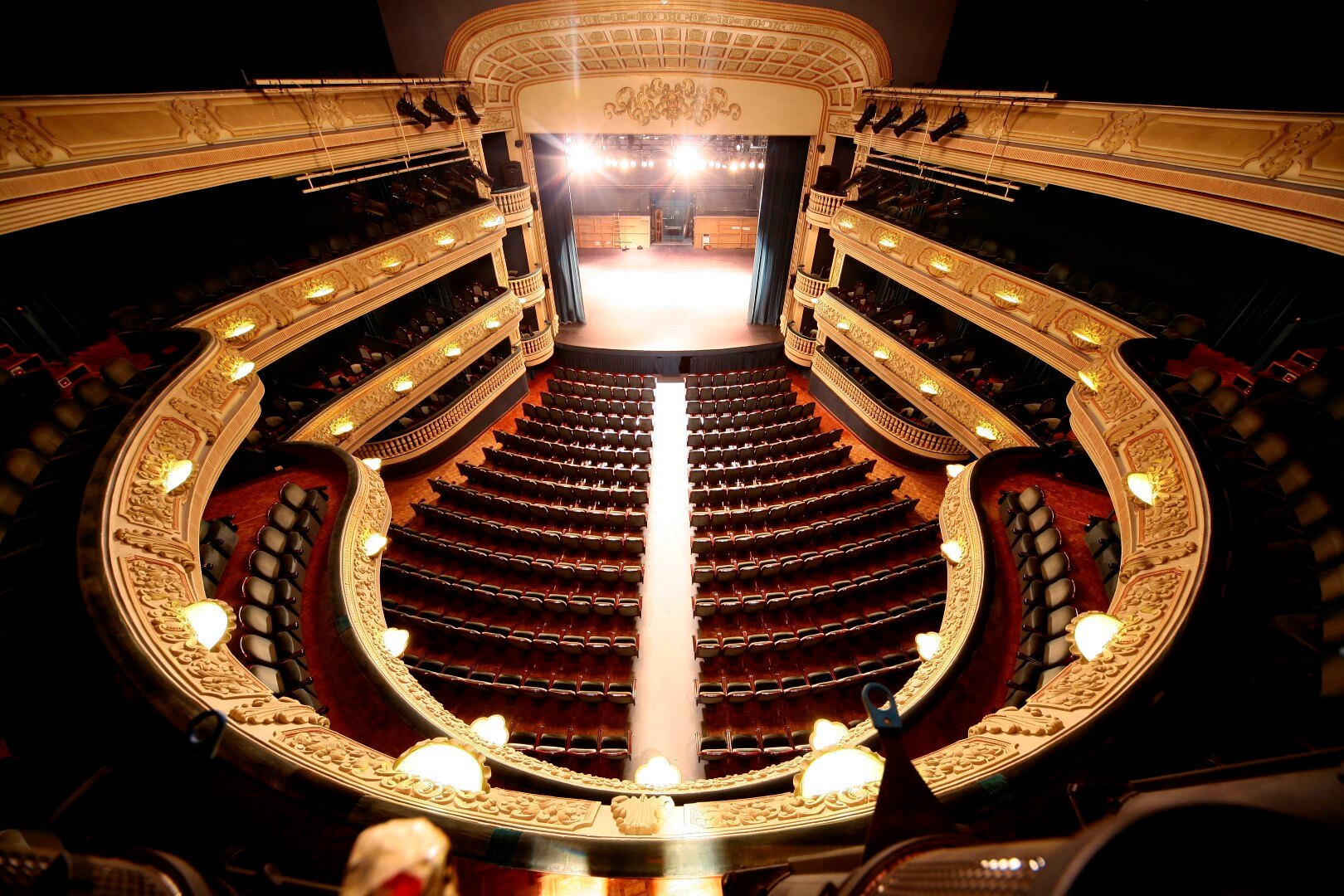 Teatro Principal of Alicante

Alicante's main theatre, the Teatro Principal, was built by the architect Emilio Jover, and inaugurated in 1847. There are no annex buildings. The main façade is neoclassical, made in exposed ashlar masonry, to which a six-column, double-height Doric portico crowned by a triangular pediment is attached.
The interior follows the theatre typology that prevailed at the time and is so-called Italian style: the hall has a horse-shoe shape and four floors, providing an adequate solution for the acoustic and visual perception of performances. This coliseum has undergone several renovations. Major renovations include: the works completed on 20 September 1876; those led by the architect Juan Vidal Ramos ending on 28 October 1941 – after a bomb fell on the stage during the Civil War – and, finally, the renovation that was completed in 1991.